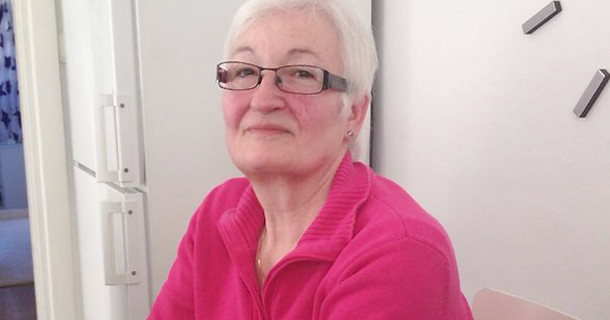 CHANTAL THOMASSIN, 63 YEARS, STOCKHOLM, RETIRED.
"I have had problems with restless legs for about four to five years. In the beginning I was not thinking much about it, but I brought my legs up against my upper body, or went for a walk to get rid of the pain. I also have back problems and herniated discs, and thought that the tingling was related to this illness. Over the years I have talked to several doctors and they have told me that there was not much to do. I have also tested the magnets and went to physical therapy but nothing helped.
It's been tough when nothing worked. It's hard to have to get up at night and walk around and then try to go to bed again. Along with my problems with my back, it sometimes felt like I can't sit, lie, or sleep. It's not funny at all.
When I got to try Restpad for the first time it helped me immediately. The method is very efficient. As soon as I feel trouble coming – and you know when the problems starts – I'll put the belt on. Within half an hour, it has settled down. I hardly think of my problem anymore, and now I sleep all night."
Complaint free legs or money back!