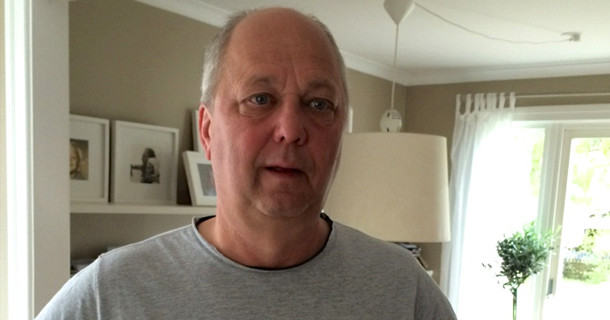 HÅKAN STENDAHL, 59 YEARS, VISBY, ENTREPRENEUR
"I have had problems with restless legs for about ten years, and the tingling always come in the evening. I don't really know how to describe it, but it feels like hell on earth. It creeps into my bones, and I find it hard to relax. The consequence is that I had trouble sleeping, and you don't feel good when you're not getting enough sleep.
Actually, it was only a year ago when I first read about RLS, and I have never visited a doctor for my symptoms. Before I read about the disease, I thought it was a problem I just had and would have to live with it.
When it started scratching at my legs, I've gotten up and walked around for a while and then tried to fall asleep again. I have always fallen asleep eventually, but it takes a long time and it has been really unpleasant.
When I tested Restpad, I got the help I needed. I put on my belt when I feel the need, and it facilitates my life enormously. It feels comfortable right from the start. Restpad allows me to sleep and I don't have to worry about my legs. It is very important for my active life. "
Complaint free legs or money back!